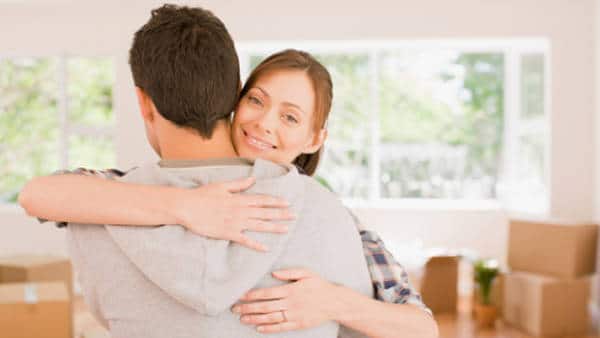 Step 1: Understanding The Reasons For Break Up:
I know don't what other relationship experts think, I truly believe the first step in understanding how to get your ex boyfriend back should to lbe finding the core reason that breaks the relationship.
This step is very important because it will tell you what went wrong so you can fix it and avoid it when you get into the NEW relationship.
To understand the core reasons, take a look at four pillars of relationship:
Love
Sex
Physical Proximity
Security
If your partner left you, it means one or more of these pillars are broken in your relationship. Everyone does not give equal value to these things. Some men put sex, and physical proximity above love and security and some men want more love from their partner. For them, love is the form of security to ensure their partner is interested in the relationship.
It is important for you to prioritize these relationship pillars according to your man's preference. For this, you have to analyze your man's behavior and actions.
Here are three things that most men need:
Three Things That Every Man Needs:
Admiration:
I am sure many women are in a state of shock by looking admiration above sex. Yes! This is right, although men spend the most time thinking about sex, but the most important thing they want in a relationship is admiration.
Man wants to feel like a man in a relationship, but that doesn't mean they want to dominate in the relationship.
Sex:
In a long lasting relationship, men often want sex and intimacy to get their emotional needs met. Sex is a very important part for the survival of a long-lasting relationship.
If you are in a long-lasting relationship and your relationship lacks sex and intimacy, then it will be difficult for your men to stay in a relationship. Men don't talk about their emotions they are more into getting it done. If they don't get enough affection in their relationship, they start looking elsewhere.
It is important for you to talk to your man about how you like to get touched and what turns you on. If you are in a long distance relationship, then you have to use words, noises or visuals that turn him on through webcam. If you are in a long-distance relationship then you need to read 20 Life Saving Tips For Anyone In A Long Distance Relationship
Security:
It is not only men, but women do also want some security or certainty to make sure their relationship doesn't fall anytime.
Your relationship has to build on the solid foundation. Trust is the foundation of any relationship, however, when trust becomes questionable, security/certainty breaks into pieces.
Once trust is broken, it is difficult to re-build, but it can be done. You have to be honest and work on rebuilding a connection to restore trust.
Always keep these three things in your mind because knowing these three man's requirement in a relationship will help you to prevent a breakup.
A Note About Short Term Relationship:
Most experts give the same strategy for mending breakup in the short term and long-term relationship. It is important to understand short-term relationships are different than long-term relationship and they should be approached differently.
A breakup in a short-term relationship means your 'honeymoon' phase is over and your ex is showing 'we are not meant to be together.'
A short-term relationship usually last for 1-3 months, and it is built on passion and lust instead of deep emotions.
Most people decided to quit the relationship as soon as they realize things are getting serious than they like to be. When they see you are asking for more 'commitment' than they wanted to give, then they speak one of the classic lines…
"I need some space."
"I don't want a relationship with you."
"You deserve better than me."
All these lines have one underlying sentence, "You are going too fast… I am not ready". If this situation relates to you, then you must immediately halt your all communication and ask a simple question yourself, "Do you want to be with a person who never commits to you?"
Best Solution For This Situation:
If you caught in such situation, then don't run after that man. If you run after him, beg him for another chance it will only make you look clingy and repel him from coming together.
The best solution for this situation is to give some time and space (probably 1-2 months) to your man, and if he doesn't come back, then you should MOVE ON.
Step 2: Panic And Acceptance:
Most people after breaking with their partner start calling them and start sending thousands of text messages just to win their ex back.
Although, these are normal occurrences after the breakup, but these are not the best routes to get into the relationship. These actions are showing desperation that is the biggest enemy of the attraction.
In this step, I am going to show you how you can overcome these feelings and prepare yourself to re-attract your boyfriend.
Where These Panic Feelings Come From?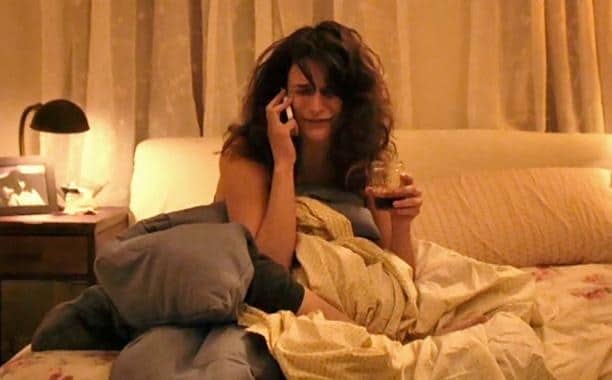 It is quite normal for a person to take foolish routes such as drunk-dialing or send hundreds of text messages soon after the breakup and then realize what they after done on the next morning. If you already committed this big mistake then you should check out this Drunk-Dial Damage Control Guide.
Where these crazy feelings come from that activate these activities? These feelings come from realizing the person you love most in your life is not with you anymore.
These immediate feelings take you to the world of the unknown where you don't have control over you, and you don't know what you are doing. One minute you are smiling but the next minute you become moody when you realize the most important person is not with you anymore.
Even if you break the relationship, or you are the person who was not happy in the relationship but still you experience these feelings from time to time. Here is how you can overcome these feelings:
Take a Break:
To overcome these foolish feelings, you need a SOLID break from the relationship. In this time, you have to stop calling, emailing, stalking or talking about your ex boyfriend with your common friends.
You may be thinking the best way to get your ex boyfriend back is to show how much you love him and say sorry for all the things you did in the past before it's too late. Unfortunately, this doesn't work, and it can even make your ex boyfriend angrier at you.
You may say things that aren't true, or you may say some bad words that hurt your ex. For this reason, I highly recommend you to take a break.
You and your ex boyfriend need this break to cool down all the negative feelings that build up soon after the breakup. Look at the calendar and select a date that is exactly ONE MONTH from now. Mark this date and remember this is the time when you allow yourself to contact your ex.
If you are thinking about calling, meeting, or emailing your ex boyfriend before this time then just STOP. You and your ex boyfriend need this time to clear off all negative memories.
Step 3 – No Contact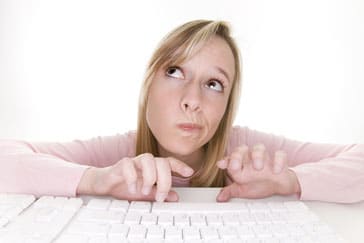 I highly recommend this 30 days no contact period because it will protect you from being desperate and more importantly it will create 'FEAR OF LOSS' in your boyfriend's mind.
Most men are committed to one woman. It is not easy for them to find another new woman to create a strong long lasting relationship. Even if your ex boyfriend is dating a new girl, it is possible this may be a rebound relationship.
By not contacting your ex you are creating a fear of loss in your boyfriend's mind which will increase your value in his eyes and in the meantime you can go can go through these ten steps and learn about how to get your ex boyfriend back.
You have to follow one simple rule in these 30 days. Don't contact your ex, this includes no calling, emailing, checking out FB profile, stalking him, or talking about him with his friends.
If He Contacts You:
It is likely your ex boyfriend calls you or meet you in person especially if 'fear of loss' starts taking place and he starts giving you more value than anything else in his life. If it happens then, it will become much easier for you to re-attract your ex boyfriend.
The number one rule here is to not to be rude or desperate for another chance. If he comes to visit you at your home or the workplace then greets him with a smile and be happy. This action will make him wonder why you are not feeling broken or rotten and it will increase 'fear of loss' even further.
If he calls, make sure to keep the conversation short, be happy and ends the conversation first. Take time to call him back after a day or two. Make sure you don't get into an argument or act depressed. It is good to avoid talking about the relationship and if he does then don't start the blaming-game.
If he visits you in person, then talk with him for 10 minutes and end your conversation with "It was nice talking with you, I have to finish doing ….." and leave the conversation. Remember act cheerful and happy.
We will talk more about this in the sixth step.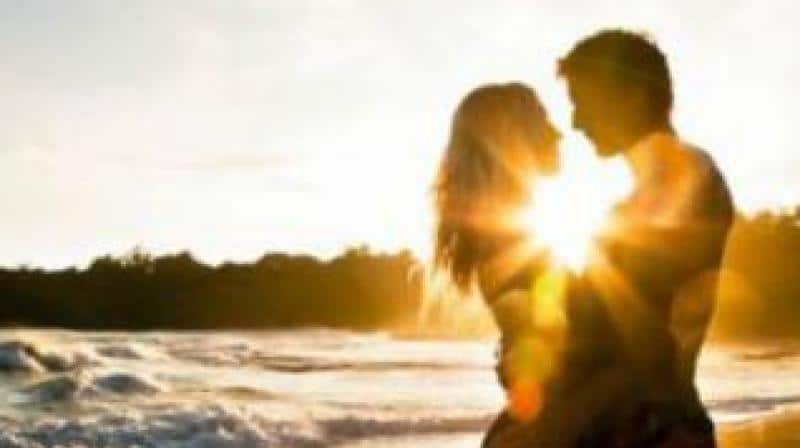 When No Contact Is Not Possible
You need 30 days break, but if you are dealing with your ex boyfriend every day, then in this situation no contact is not possible. For example, if you both are working in the same company, or living together or traveling with same friend circle then what is the best way to deal such situation?
If you are in such situation, then I suggest you don't be rude and don't think about ignoring your ex boyfriend. However, don't start deep communication as well.
You have to keep your encounter short and say 'hello' and then walk away. The reason is, by ignoring your ex boyfriend you will make him feel you are bitter, angry or want him to come back. You have to act cool, cheerful and happy doesn't matter how sad and broken you are from inside.
Don't do stupid things like hitting your ex's car or talking bad about him with common friends.
Step 4: Enhance Yourself Completely:
This step is going to be very important for you if you want to get your ex boyfriend back in your life.
You have to write down your positive and negative qualities in a piece of paper. In this step, you have to work on your negative qualities while flaunting your positive aspects.
Start with your physical appearance. Stand in front of the mirror and start analyzing yourself from head to toe.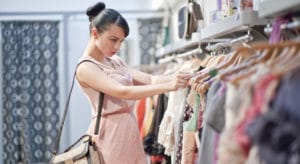 Start with your hair. If your hair becomes dull and lost their shine? Do you have the same hairstyle for many years now? If it is so, then book your appointment with a hairdresser and try out a new style. Keep the likings of your boyfriend in your mind. Does he like long hair or short hair?
If you feel your hairs don't need any changes, then move to your face. Does your face is missing its brightness due to its tension? Does your eyes have lost their sparkle that it once head? Improve yourself by getting a good massage.
Now move towards your clothing. If you haven't gone shopping for very long then get some new clothes. Your wardrobe needs a change as well. Good clothes can boost your confidence. Don't shy from wearing sexy lingerie under your formal clothing. It will make you feel attractive and boost your confidence as well.
Once you feel satisfied with yourself, go and meet new friends especially male friends doesn't matter if they are also friend of your ex boyfriend. Visit dinner, parties, camping, etc with them. If possible then flirt with them but make sure you don't ignore your ex boyfriend completely.
Flirting can help you in getting your ex boyfriend if it is done within the limits of the friendship. Make sure you don't show yourself as you are available for anyone.
Be Confident and Independent:
Once you have done work on your physical appearance, you need to work on your mental and emotional part. Women usually carry large baggage of rights and wrongs of life with them. Don't be that women, they are highly non-attractive to men. You have to get rid of desperation signs such as clinging and submissive to win your ex boyfriend.
Softness, delicate and vulnerable are some of the qualities that men like in his woman, but CONFIDENCE is the most important. Becoming dependent on your man for each and everything is one of the sure-fire ways to make men pull out from the relationship.
Change Your Attitude:
Keep in mind, being confident is important but becoming overconfident is not a good thing. You should be ready to accept your responsibilities. One of the complaints people have about their ex is they fail to accept their responsibilities.
Don't break your connections with your ex's friends after the breakup. Make sure you keep your connections with them even after the breakup. Plan for an outing with them but make sure you don't show your desperate feeling for your ex boyfriend to them.
Don't Blame Yourself For The Breakup:
Do you know the basic rule of how to get your ex boyfriend back? It is DON'T UNDERESTIMATE yourself. I know the pain of missing someone in your life, but you are not the main reason for the breakup.
The best thing you can do to get over the breakup is spent some time with your friends. Make sure you spend time with friends who want to see your progress in your life. Have faith in your capabilities if you want your ex boyfriend to come back.
Step 5: Date Someone Else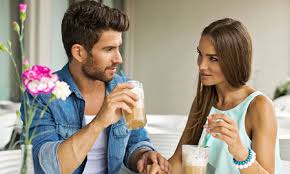 Dating someone else is one of the best ways to win your ex boyfriend back. The sole reason to date someone else is to make your ex boyfriend realize your importance.
It depends on you who you like to date. It can be your neighbor, or it may be someone you met a couple of months ago or maybe someone suggested by matchmaking site.
Dating a new person can be a huge booster for your confidence. However, it is important to avoid dating a mutual friend. If you follow this step correctly, your chances for getting ex back will greatly improve.
Dating Is What You Need At This Stage:
After a painful breakup, the most important thing you need is a fresh air in your life which is only possible by dating someone new. Additionally, dating will ease all painful memories that pulling you down.
The breakup is not the end of the life. Instead, it is a new beginning to start working all over you again. Dating will bring the confidence you once had on yourself. It will give you the opportunity to look at the world beyond your ex boyfriend.
Dating will keep you busy and help you to explore new possibilities in your life. However, it is important to avoid dating mutual friends.
Here are other steps that you need to follow:
Step 6: If He Contacts You
Step 7: If He Doesn't Contact You
Step 8: The 'Date'
Step 9: Seduce Him All Over Again
Step 10: Preventing Breakup Before It Happens
Conclusion:
Since you have come to know about all these steps for how to get your ex boyfriend back, I want you to do a little exercise before putting these steps to work.
Close your eyes and try to remember memories you spend with your boyfriend.
If most of these memories are negative, then I don't think it is a good idea to work on these steps and try to get your ex boyfriend. I created these steps only for those girls who feel they have a strong connection with their boyfriend and they want to get into a serious and stronger relationship with his boyfriend.
Breakup is not the end of the relationship, instead it is an opportunity for creating a stronger and powerful relationship. If you want to win your ex boyfriend again, then you have to act on steps that I mentioned above. These are tested and proven steps to get ex back, and by following them, I am sure you will also get your ex in your life again.